The potential of epigenetic therapy to treat organ injury
Epigenetic regulators are naturally occurring compounds in the body that operate within the nucleus of the cell to turn "on" and "off" the expression of multiple genes involved in relevant cellular functions. When the epigenome becomes "dysregulated," cellular functioning is compromised or altered, leading to disease. Many types of acute and chronic organ injury are associated with epigenetic dysregulation and may benefit from therapeutics that mitigate dysregulation of the epigenome and improve cellular function.1-3
Our lead candidate, larsucosterol (DUR-928), is an endogenous epigenetic regulator with the potential to change the course of acute and chronic organ injury. Larsucosterol has been shown to improve cellular function and regulation of expression of many different genes involved in cellular function.4
Larsucosterol has not been approved for any indication.
DNA methylation (addition of methyl groups to DNA) is one of the mechanisms that contributes to epigenetic regulation.1,6 The addition of extra methyl groups to DNA can be associated with epigenetic dysregulation, which is associated with many types of acute organ injuries (eg, alcohol-associated hepatitis, or "AH") and chronic diseases (eg, nonalcoholic steatohepatitis, or "NASH").1,5
Larsucosterol reduces DNA hypermethylation by inhibiting the activity of methylating enzymes known as DNA methyltransferases (DNMTs).4
Through DNMT inhibition, larsucosterol regulates the expression of genes that are involved in the cell signaling pathways associated with stress responses, cell death and survival, lipid biosynthesis, and more. This may lead to improved cell survival, improved tissue regeneration, reduced inflammation, and decreased lipotoxicity.4
1. Epigenetic Dysregulation in AH Patients
Aberrant DNA hypermethylation is associated with many diseases, including severe AH
2. Epigenetic Regulators Modulate Gene Expression
DNA methyltransferases (DNMTs) are one such regulator that add methyl groups to certain regions of DNA, generally reducing gene expression
3. Larsucosterol Inhibits DNMTs
By inhibiting DNMTs (1, 3a, & 3b), larsucosterol reduces DNA hypermethylation, which modulates important cell signaling pathways
Source: Wang Y et al, Journal of Lipid Research. 2021; 62: 100063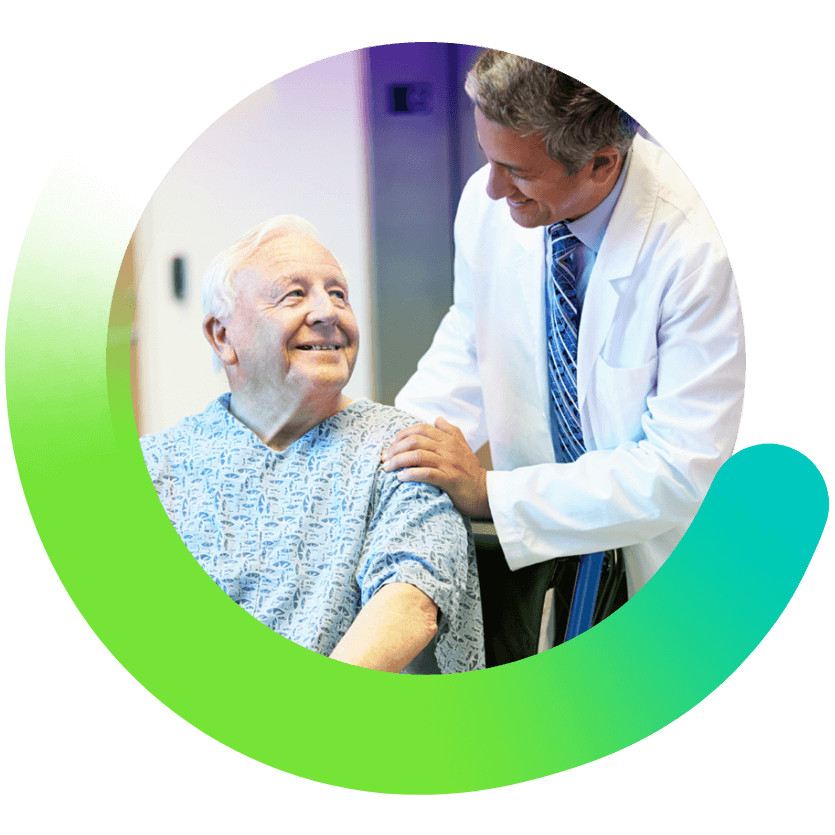 Broad therapeutic potential
Larsucosterol's unique mechanism of action and in vitro, in vivo, and clinical results to date provide strong scientific rationale for the treatment of multiple acute organ injury and certain chronic diseases.
Larsucosterol has demonstrated promising safety and efficacy signals in a Phase 2a clinical trial in AH and positive data in a Phase 1b trial in NASH. A Phase 2b trial in AH patients (AHFIRM) is currently under way 4,6
Promising preclinical data in other animal models suggests its potential to treat other diseases beyond AH and NASH
Read about larsucosterol and its promising potential in the treatment of acute and chronic disease.
Argemi J, Latasa MU, Atkinson SR, et al. Defective HNF4alpha-dependent gene expression as a driver of hepatocellular failure in alcoholic hepatitis. Nat Commun. 2019;10(1):3126. doi:10.1038/s41467-019-11004-3
Mazzone R, Zwergel C, Artico M, et al. The emerging role of epigenetics in human autoimmune disorders. Clin Epigenetics. 2019;11(1):34. doi:10.1186/s13148-019-0632-2
Herman A, Occean JR, Sen P. Epigenetic dysregulation in cardiovascular aging and disease. J Cardiovasc Aging. 2021;1:10. doi:10.20517/jca.2021.16
Wang Y, Lin W, Brown JE, et al. 25-Hydroxycholesterol 3-sulfate is an endogenous ligand of DNA methyltransferases in hepatocytes. J Lipid Res. 2021;62:10063. doi:10.1016/j.jlr.2021.100063
Zhao F. Dysregulated Epigenetic Modifications in the Pathogenesis of NAFLD-HCC. Adv Exp Med Biol. 2018;1061:79-93. doi: 10.1007/978-981-10-8684-7_7. PMID: 29956208.
Lawitz E, Hassanein T, Denham D, et al. Efficacy signals of 4-week oral DUR-928 in NASH subjects. Presented at: 2021 International Liver Conference; June 23-26, 2021; virtual. Poster no. 1198.