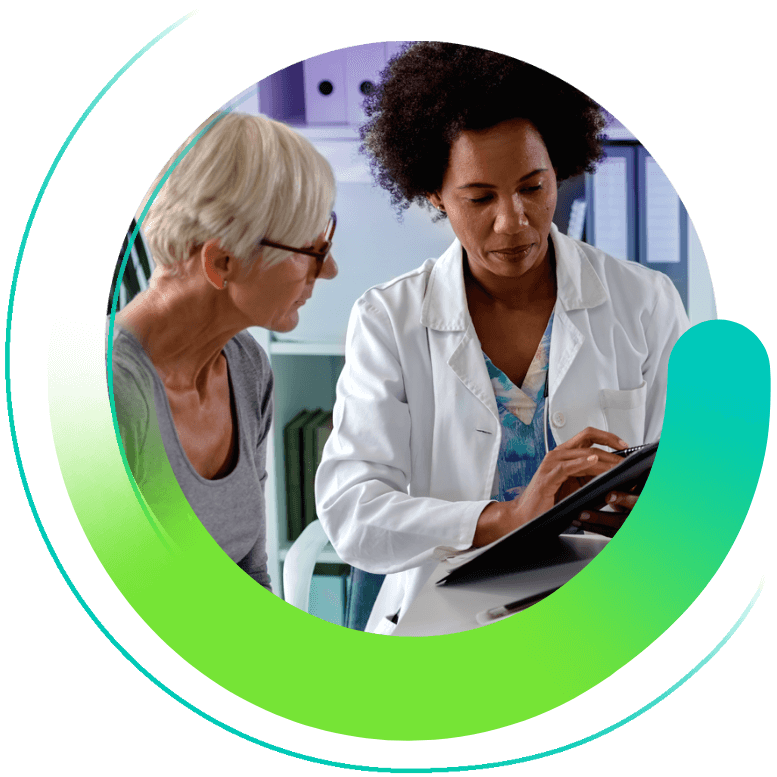 Alcohol-Associated Hepatitis (AHFIRM)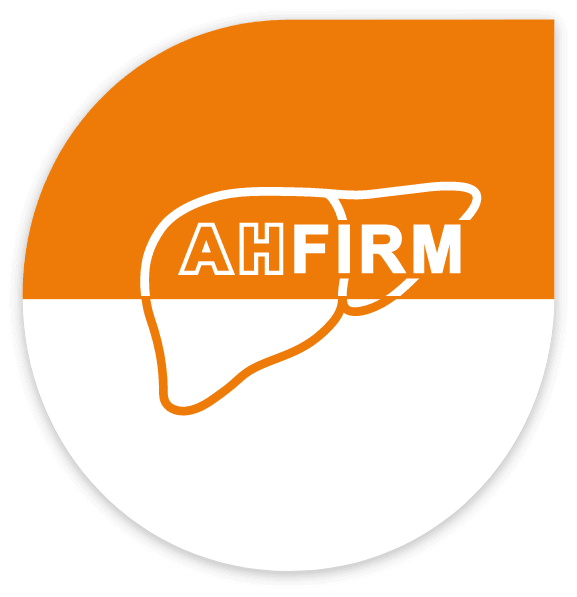 We are currently conducting a Phase 2b study (AHFIRM) in subjects with Alcohol-associated Hepatitis to evaluate saFety and effIcacy of  LaRsucosterol (DUR-928) treatMent.
AHFIRM is a randomized, double-blind, placebo-controlled trial targeting more than 60 clinical trial sites across the US, Europe, UK, and Australia.
The primary outcome measured will be the 90-day survival rate for patients treated with larsucosterol compared to those treated with placebo plus standard of care. Secondary endpoints include 28-day survival, the rate of adverse events, Lille and MELD (prognostic scores), and time in the intensive care unit.
After careful review, DURECT has determined that it cannot offer its product candidates for expanded access (sometimes called "compassionate use") at this time. DURECT believes that investigational products should be studied in patients as part of clinical trials designed to obtain data on safety and efficacy.
If you or a family member would like to learn more about DURECT's clinical trials, we encourage you to work with your physician to see if you qualify.
If you have questions about DURECT's expanded access policy, please email us at medaffairs@DURECT.com.
Various formulations of larsucosterol
Larsucosterol has demonstrated encouraging results in an uncontrolled Phase 2a clinical trial in Alcohol-Associated Hepatitis (AH) and an open label Phase 1b trial in nonalcoholic steatohepatitis (NASH).
A randomized controlled Phase 2b trial in AH patients (AHFIRM) is currently under way.
Given the clinical profile to date, we believe larsucosterol has the potential to treat multiple acute organ injuries and chronic diseases.
POSIMIR® 
Bupivacaine solution; non-opioid analgesic for infiltration use
POSIMIR® is commercially available in the U.S. and has been exclusively licensed to Innocoll Pharmaceuticals. DURECT maintains ex-U.S. rights.
Alcohol-Associated Hepatitis (AH)
AH is an acute, life-threatening disease caused by chronic heavy alcohol use or a drastic increase in alcohol consumption (a binge). It is characterized by severe inflammation and, ultimately, liver failure. AH accounts for roughly 137,000 hospitalizations in the US per year.1 Approximately 30% of patients die within 90 days of hospitalization. The cost of each hospitalization episode resulting in death is approximately $151,000.1,2
There is currently no approved treatment for AH, and few drugs are in development. The current standard of care focuses on abstinence, treating inflammation, and providing nutrition, which is often inadequate in moderate and severe patients.
Liver transplantation is another potential treatment for AH, but is severely limited by a lack of suitable donors, a rigorous selection process, an uncertain waiting period, high initial costs (average $875,000 per patient), and a lifetime of immunosuppression and specialized medical care.3 The rate of AH patients undergoing liver transplants has more than doubled since COVID-19 arrived in the US in early 2020, further compounding donor organ supply challenges.
Epigenetic regulation in AH
DNA methylation is one of several types of epigenetic regulation. The enzymes responsible for DNA methylation are known as DNA methyltransferases (DNMTs). Argemi et al demonstrated increased expression of two DNMTs (DNMT1 and DNMT3A) in patients with severe AH, but not in normal subjects or in patients with milder disease or other types of liver disease.4 Given larsucosterol's proposed mechanism of action of inhibiting DNMTs, there is strong rationale for investigating larsucosterol for the treatment of AH.5
Larsucosterol potential in AH
Larsucosterol demonstrated its potential to improve liver health and function as well as its clinical profile in a Phase 2a, open-label, multicenter, dose escalation study. This study was conducted in 19 patients with severe or moderate AH.6
Survival: All patients treated with larsucosterol survived the 28-day follow-up period compared to the 26% historical 28-day mortality rate
Time to discharge: 74% of patients treated with larsucosterol were discharged within 4 days or less of treatment after one dose
Prognostic indicators of AH mortality: Significantly improved after larsucosterol treatment, including MELD (Model for End-Stage Liver Disease) and Lille score
Bilirubin: Bilirubin levels (a marker of liver health) were significantly reduced from baseline in larsucosterol-treated patients
Safety: Larsucosterol was well tolerated at all doses tested, with no drug-related serious adverse events
Learn more about the Phase 2a trial results in our AH fact sheet or our late-breaking oral presentation at the 2019 AASLD Liver Meeting®
We are currently conducting a Phase 2b study (AHFIRM) to evaluate the safety, efficacy, and potential lifesaving capacity of larsucosterol treatment in patients with severe AH.
Nonalcoholic Steatohepatitis (NASH)
NASH is the most severe and progressive form of nonalcoholic fatty liver disease (NAFLD), with an estimated prevalence of more than 10% of adults in the US, EU, Japan, and other developed countries, expected to double by 2030. No drug is currently approved for the treatment of NAFLD or NASH.7
Larsucosterol potential in NASH
Larsucosterol has shown a positive safety profile and signals of potential efficacy in a completed Phase 1b clinical trial in NASH patients with stage 1 to 3 fibrosis. The randomized, open-label, multicenter US clinical trial assessed safety, pharmacokinetics, pharmacodynamics, and signals of biological activity, measured by clinical chemistry and biomarkers (eg, liver enzymes and triglycerides) as well as liver fat content via noninvasive imaging.

Data showed significant improvements in liver function following larsucosterol treatment, including:
Improvement from baseline in serum liver enzymes, such as alanine aminotransferase (ALT), aspartate aminotransferase (AST), and gamma-glutamyl transferase (GGT), in serum lipid profiles such as low-density lipoprotein cholesterol (LDL-C), non–high-density lipoprotein cholesterol (HDLC), and triglycerides, in certain biomarkers of liver health, such as CK-18 and in liver fat, measured by MRI-PDFF imaging
Improvement from baseline in insulin resistance
Improvements from baseline in liver stiffness
A positive safety profile: Larsucosterol was well tolerated in all subjects, with no adverse events reported
Overall, these data support further development of larsucosterol in NASH.
US Department of Health and Human Services' Healthcare Cost and Utilization Project reports https://hcupnet.ahrq.gov (2018 data).
Marlowe N, Lin WQ, Liangpunsakul S. Prevalence, co-morbidities and in-hospital mortality of hospitalized Alcohol-Associated Hepatitis in US in 2015-2018. AASLD The Liver Meeting®; 2021 November 12-15. 
Bentley TS, Ortner NJ. 2020 U.S. organ and tissue transplant: cost estimates, discussion, and emerging issues. February 18, 2020. Accessed April 9, 2022. https://www.milliman.com/-/media/milliman/pdfs/articles/2020-us-organ-tissue-transplants.ashx
Argemi J, Latasa MU, Atkinson SR, et al. Defective HNF4alpha-dependent gene expression as a driver of hepatocellular failure in alcoholic hepatitis. Nat Commun. 2019;10(1):3126. doi:10.1038/s41467-019-11004-3
Wang Y, Lin W, Brown JE, et al. 25-Hydroxycholesterol 3-sulfate is an endogenous ligand of DNA methyltransferases in hepatocytes. J Lipid Res. 2021;62:100063. doi:10.1016/j.jlr.2021.100063
Hassanein T. Stein L, Flamm S, Martin P et al. Safety and efficacy of DUR-928: A potential new therapy for acute alcoholic hepatitis. Late-breaking oral presentation at AASLD The Liver Meeting®; 2019 November 12.
Estes C, Anstee QM, Arias-Loste MT, et al. Modeling NAFLD disease burden in China, France, Germany, Italy, Japan, Spain, United Kingdom, and United States for the period 2016-2030. J Hepatol. 2018;69(4):896-904. doi:10.1016/j.jhep.2018.05.036